Fraternity Remembers Brothers


More than 45 brothers of North Carolina State University's chapter of Sigma Chi gathered at a funeral Saturday to remember and honor one of their own.

George Parrish, a junior in business management, was killed in a car accident near Edenton, N.C. last week. Parrish died after his car flipped into a water-filled ditch at approximately 2:30 a.m. last Thursday, according to an N.C. Highway Patrol report.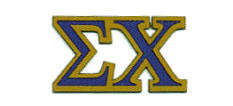 "About 90 to 95 percent of our members attended the funeral," Matt Choplin, the fraternity's president said. "It was really nice having everyone there to support George and his family."

"George was always smiling and having a good time," Choplin said. "He had a way to always put a smile on peoples' faces - even on their worst days."

The brothers plan to dedicate the stairwell in their house to