Frat's Status in Flux

By Patrick W. Connelly
Co-Editor, The Frat Boy News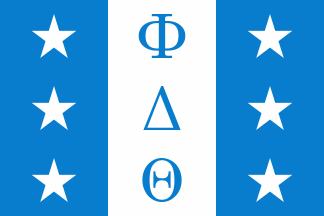 Phi Delta Theta's chapter at Penn State University could be on its way out after losing its recognition at the college and a suspension imposed by its national organization.

The fraternity violated its national alcohol policies and now could also lose its house. Chapter President Dave Dunn said the chapter has steady support from its alumni base, which will likely help the brothers keep the house while working temporarily as a local chapter without national backing.

An official from the fraternity's headquarters in October stopped by Phi Delta Theta's house and found students drinking alcoholic beverages, reports said. The fraternity and its national organization are supposed to be free of alcohol.