Tuesday's Frat Boy News Daily Sports Page


College Softball World Series (compiled by ESPN.com)


Tennessee pitcher Monica Abbott won the Honda Award as the nation's top softball player.
Abbott, whose career ended one win short of the NCAA championship last week, was voted the top player in her sport by NCAA member schools on Monday. Other nominees were Kaitlin Cochran and Katie Burkhart of Arizona State, and Caitlin Lowe of Arizona.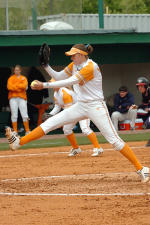 Abbott holds NCAA Division I career records for wins (189), appearances (253), strikeouts (2,440), shutouts (112) and innings pitched (1448.0). She plans to train with the U.S. national team.
"I definitely have Olympic dreams in the future and would like to play softball for as long as I can," she said. "After that, I'd like to become a motivational speaker for children at the elementary school through high school level. And, of course, coach softball one day."
Tennessee's Candace Parker won the award in basketball.