Pi Phis with Pikes at Last Year's Unregistered Party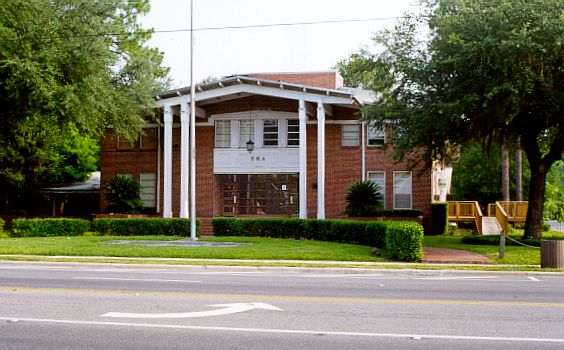 By Patrick W. Connelly
Co-Editor, The Frat Boy News


New details arose this week in the 2006 unregistered barbecue that caused the University of Florida's chapter of Pi Kappa Alpha fraternity to earn a 4-year suspension, namely the fact that a sorority partied with the Pikes.

"Sixty girls do not show up by accident," the fraternity's acting president Patrick Duffey told a campus newspaper. In September 2006, the Pikes were said to have hosted an unregistered party at their house where minors were served alcohol and three girls claimed to have been drugged.

The fraternity was found guilty of the violation in February and placed on suspension through 2011. Pi Kappa Alpha appealed that decision to the university's vice president, but the violation was upheld in April.

Duffey said the brothers didn't register the party because it wasn't a formal event.


"Our girls were in attendance, but they did not purchase or serve alcohol," a spokesperson for Pi Beta Phi said. "It's unfortunate that this circumstance has cast a negative light on anyone involved."

"I'm disappointed that Pi Phi would chose to shirk responsibility in that way, both nationally and locally," Duffey said.

No brothers were charged in the incident.