The Frat Boy News Daily Police Report

Stanford University (compiled by CBS5.com)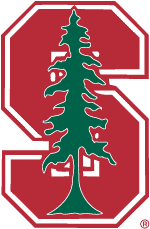 Santa Rosa police held a news conference Thursday and reaffirmed their position that Stanford University graduate student May Zhou committed suicide in January.

Zhou was found dead inside the trunk of her car, which was parked at Santa Rosa Community College.

Police said that three empty bottles of Unisom sleeping pills found next to the 23-year-old's body in the trunk indicate that she committed suicide.

That belief by police runs counter to the views of Zhou's father, who stated recently he believes his daughter was murdered.


Yitong Zhou insisted last week that an autopsy in May arranged by his family in San Diego found blunt force trauma to his daughter's head and extremities.

But during Thursday's press conference, police Sgt. Paul Henry said there was no evidence of foul play.

An official autopsy by Dr. Kelly Arthur of the Sonoma County coroner's office found no outward signs of trauma to Zhou's body and toxicology test results determined Zhou had 6.1 milligrams per liter of diphenhydramine, the active ingredient in over-the-counter sleep medication in her system, Henry said.