No Criminal Charges in Alleged Hazing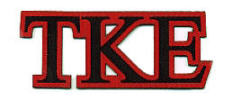 A district attorney no longer plans to pursue criminal charges in an alleged incident of hazing at an initiation ritual of the University of South Alabama's chapter of Tau Kappa Epsilon in December of 2006.

"The allegations are it ended up in pledges being dragged around," John Furman, an assistant district attorney told a local newspaper. Furman also said that pledges at the initiation were blindfolded and given paddles and told not to let go of them.

The brothers were then said to have tried to steal the paddles from the pledges, where one pledge thought he had injured his spleen.