Thursday's Frat Boy News Daily Sports Page

Wake Forest University (compiled by Bloomberg.com)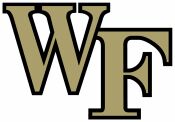 Wake Forest University promoted assistant basketball coach Dino Gaudio to replace Skip Prosser, who died two weeks ago.
Gaudio, 50, has been Wake Forest's associate coach since the 2002 season, and had worked on an off with Prosser for more than 25 years. It will be his first head-coaching position since he led Loyola of Maryland, in 2000.
"I love Skip Prosser and to become the head coach under these circumstances is not what I had envisioned,'' Gaudio said in a statement. "But I am also thrilled that I have been entrusted with the future of Deacon basketball.''
Prosser died July 26 at the age of 56 from an apparent heart attack after jogging at Wake Forest's Winston-Salem, North Carolina, campus.
Gaudio's association with Prosser began in 1981 at a high school in West Virginia, where was an assistant on Prosser's staff. Prosser left in 1985 to be an assistant under Pat Gillen at Xavier University, and Gaudio joined him two years later.