Frat in Trouble Again


Someone yelling from the porch of the University of Michigan's Theta Chi house led to the fraternity getting busted with three kegs.

"It's just sheer stupidity,'' a police officer said. "Somebody drew attention to themselves, and now the entire fraternity has to deal with the repercussions.''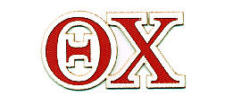 Someone on the fraternity's porch reportedly yelled racial slurs at two black police officers walking past the house. The Theta Chi house was then searched by police, where they found the kegs.

In 2002, the fraternity was cited after several incidents and banned from serving alcohol.

A student was also charged with underage possession of alcohol and possession of three fake IDs, police said. Police didn't find the person who yelled at the officers.