Two CSUN Frat Houses Shut Down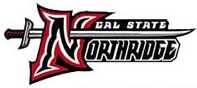 Two fraternities at California State University in Northridge were ordered last week to clear brothers from their houses by the end of the month.

The city of Northridge told the brothers of Zeta Beta Tau and Pi Kappa Alpha fraternities to leave their houses because of disturbances they have caused in their neighborhoods.

The houses are rented by each of the fraternities and are currently for sale. The city did the same thing to Pi Kappa Phi in 2002, a report said.